Copyright © 'Tetbury in Bloom' 2009-2020
This website uses cookies - but only to count visitors anonymously. Feel free to disable cookies if you don't want to be counted. Website designed and constructed by Kevin Farnham.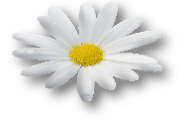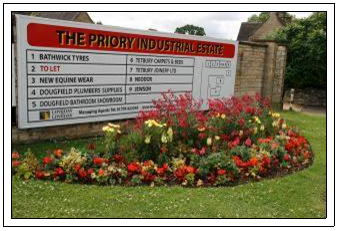 The Priory Road Industrial Estate Bed Summer 2008
The Priory Industrial Estate Bed Project:
The Priory Industrial Estate bed was created in Summer 2007 and is situated along the London Road at the entrance to the industrial estate by Tesco. The main idea was not only to brighten up the bare piece of grass at this location, but to carry colour right along the London Road all the way to the roundabout.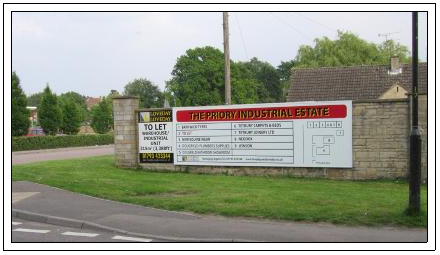 Before the bed was planted in Summer 2007
We had already chosen the colour scheme of red, yellow and orange to continue the theme in London Road so it was a bit of luck when the owner of Bathwick Tyres, on whose land we created the bed, asked if we could do it in his business colours ….red and yellow!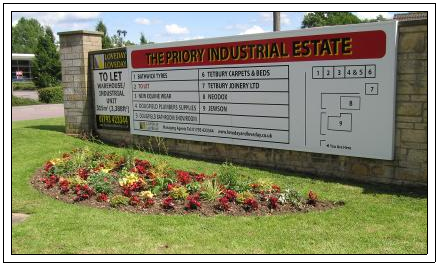 The newly planted bed in Summer 2007
Because the bed was going to be situated in front of the sign we chose to only plant perennials and low growing shrubs. Plants including golden euonymus, yellow with red veined leafed heucheras, spiraea 'Gold Flame', the kniphofia 'Tetbury Torch', geums and potentillas in red and yellow and red penstemons have been planted. Bedding plants of red begonias, red and yellow antirrhinums, with orange and scarlet geraniums and yellow marguerites make a fantastic additional splash of colour amongst the sustainable plants. Colour coordinated tulips and daffodils were added in Autumn 2007 to bring welcome Spring colour from February to May.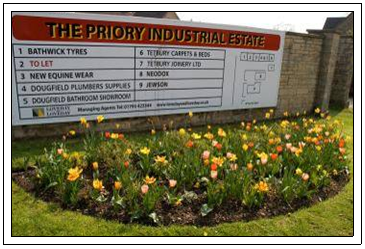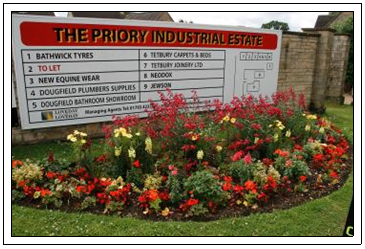 The bed in Spring 2007 The bed in Summer 2008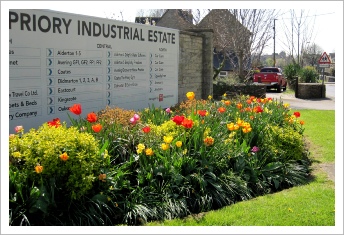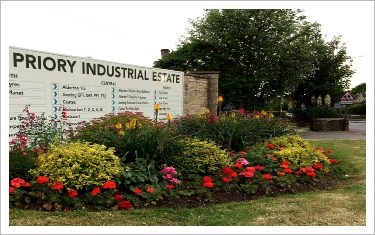 Ten years on - The bed in Spring 2017 and Summer 2018
Over the years this bed has continued to do very well and apart from the new sign behind, it has changed little since it was first planted.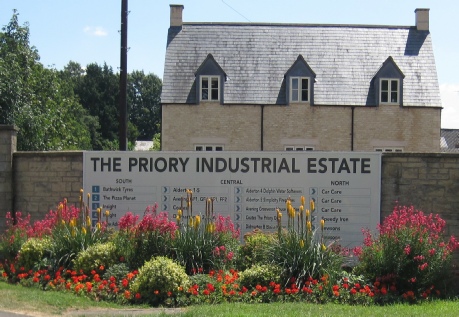 Summer 2020
The Priory Industrial Estate Bed