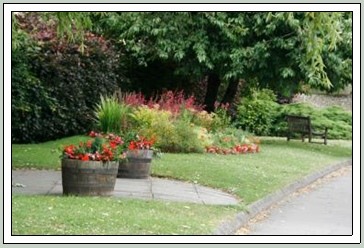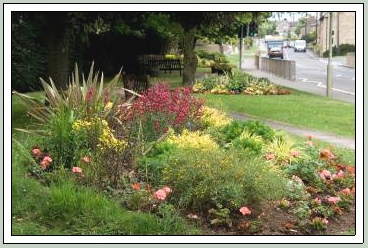 London Road Beds Summer 2008 and Summer 2009
The London Road Beds Project:
Up to and including 2005, the three London Road beds were planted with colourful formal bedding displays.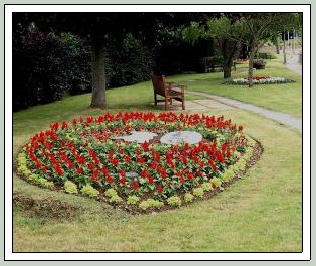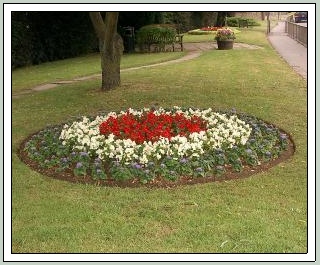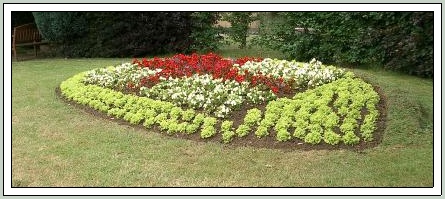 In 2005 the theme for the formal bedding displays was the three armed forces
Top left—the Army cap badge insignia including the lynx
Top right –the roundel of the RAF
Bottom—The White Ensign of the Navy
In June 2006, they received their sustainable theme make over and in order to achieve the same colourful impact we chose a vibrant colour scheme of red, orange and yellow
We planted a frame work of sustainable red berberis, yellow choisya and phormiums together with perennials such as potentillas & geum in the same colour theme to provide all year interest. The beds were then completed with yellow, red and orange nemesia.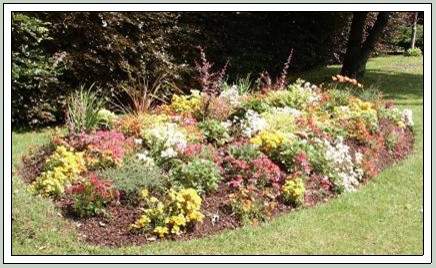 Summer 2006
In 2007 the beds had done very well over their first year and in the Autumn we added many daffodil and tulip bulbs to create a wonderful Spring display in Spring 2008.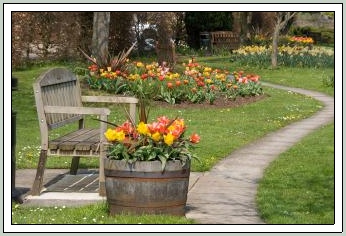 Spring 2008
In 2008 the beds have started to mature nicely and the colour scheme is a definite success. Bedding of antirrhinums, geraniums and begonias are used to keep the colour going all season long.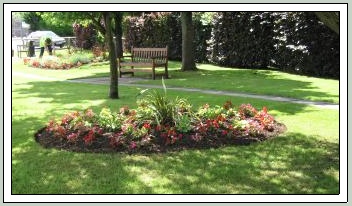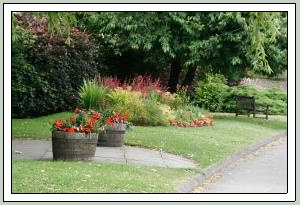 The 3 London Road beds Summer 2008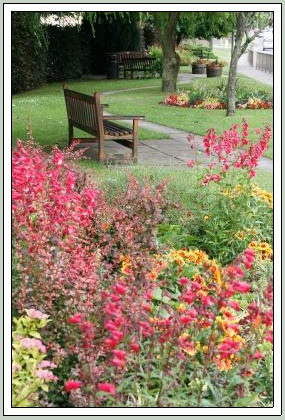 In 2012 after struggling for years in the shade and dryness caused by the willow tree, we decided to grass over the central round bed but left the daffodils so that every spring they come up and form a fantastic display together with the tulips in the other beds.
To maintain an interest at all times the six tubs have been planted with a central cone shaped box tree. These are planted with geraniums during the summer months and have Tete a Tete which come up every year.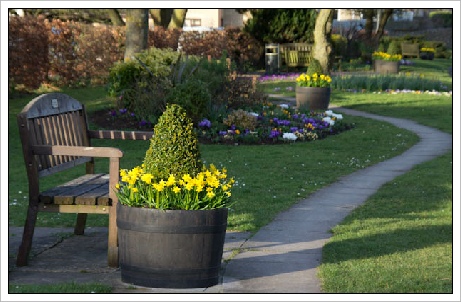 Early Spring 2017 with display of early and later flowering crocus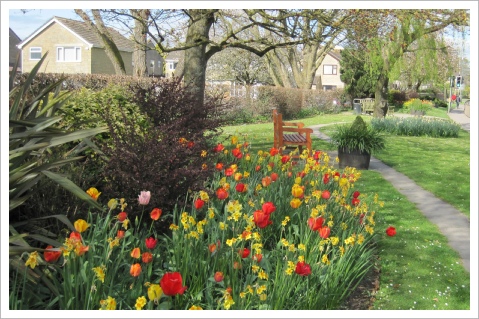 Early April 2017 with mixture of daffodils and tulips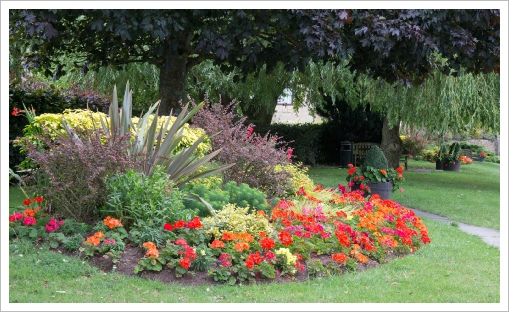 London Road beds during the Summer months