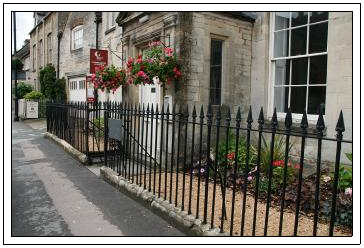 Old Coombe House Summer 2008
Old Coombe House Project:
At one time Old Coombe House had a very famous resident and as a result, was frequently visited by Queen Mary when she was "evacuated" from London to Badminton House during the Second World War. The famous occupant was Lady Helena Gibbs, born Her Serene Highness Princess Helena of Teck, great-great granddaughter of King George III and a niece of Queen Mary, the wife of King George V. The Princess assumed the style Lady Helena Cambridge during World War I when the royal family gave up their Germanic names. Lady Helena married Colonel John Evelyn Gibbs in 1919 and lived in Old Coombe House for many years.
Those days are well in the past and the building has since become the property of Fosseway Housing Association and is now divided into flats. As per many such properties, ground maintenance has fallen victim to cost cutting and the frontage of this lovely old Georgian building had become totally overgrown.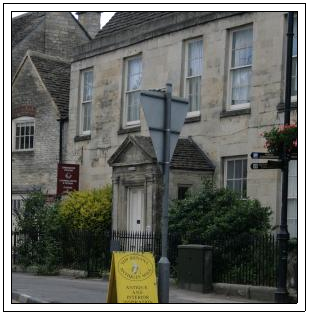 Old Coombe House, new Church Street before the makeover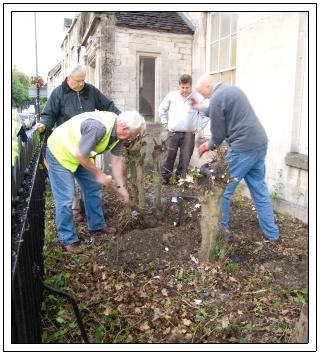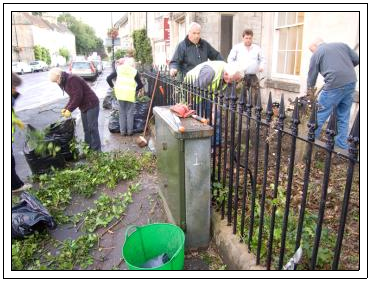 In the autumn of 2007 with the approval of Fosseway Housing Association we removed the neglected yew trees and holly bushes, the rubble and the rubbish.
We have since created two large flowerbeds, one either side of the entrance porch, which we have planted with hydrangeas, phormium, heuchera, golden leafed ferns and osteospermum to create an attractive street frontage befitting the grandeur of the building itself. We have also repaired the damaged railings and replaced the old gravel – what an improvement!!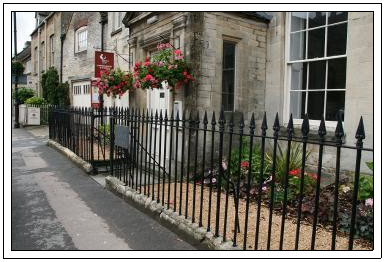 Summer 2008
Our thanks go to Fosseway Housing Association for their support and initial financial assistance toward the project and the residents of the flats for their patience and assistance.
This garden continues to do well and is very low maintenance. We add no bedding now and the penstemons, hydrangeas, cranesbill , heucheras and spring bulbs, provide sufficient foliage and floral interest all year long.